timeline of historical film colors
curated by Barbara Flueckiger
This is one of the most inspiring databases that I have come across online about historical film color processes. If you love film, it is definitely worth a long gander. The Timeline of Historical Film Colors database was created in 2012 and has been developed and curated by Barbara Flueckiger, professor at the Department of Film Studies, University of Zurich to provide comprehensive information about historical film color processes invented since the end 19th century including specific still photography color technologies that were their conceptual predecessors.
http://zauberklang.ch/filmcolors/timeline-of-historical-film-colors/#/scroll/post-id-1212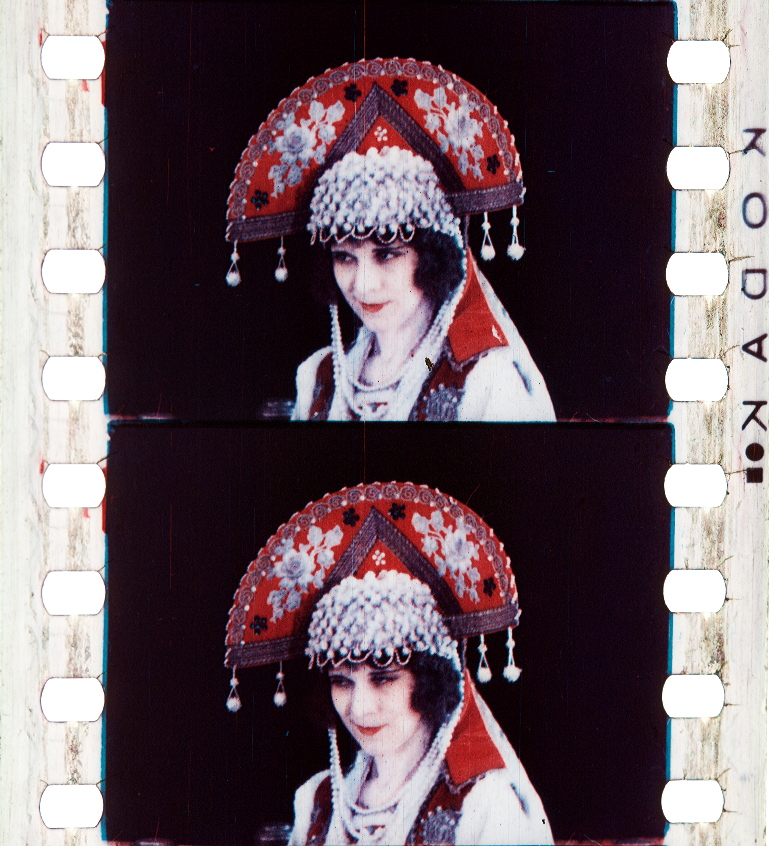 pélleas et mélisand
by Claude Debussy
Directed by Sidi Larbi Cherkaoui and Damien Jalet, Set and concept Marina Abramović, Costumes by Iris Van Herpen, Videography by Marco Brambilla
With Pelléas et Mélisande (1902), the French composer Claude Debussy created an absolute high point in the history of opera. He composed for virtually the entire original text of the play by Maurice Maeterlinck. This Belgian winner of the Nobel Prize for literature created a symbolic universe that inspired Debussy to an evocative and highly poetic musical contemplation of human states of being. Opera Vlaanderen presents 'Pelléas et Mélisande' in 2018, the year that marks the centennial of Debussy's death. This seems like a collaborative dream team, the vision comes together in such a strong and unique way.
Photographs that I took while exploring soap bubbles under a dark field microscope. I love how they showcase the spectrum of light.
A few of my experimentation with water, oil and vibrations on a chladni plate.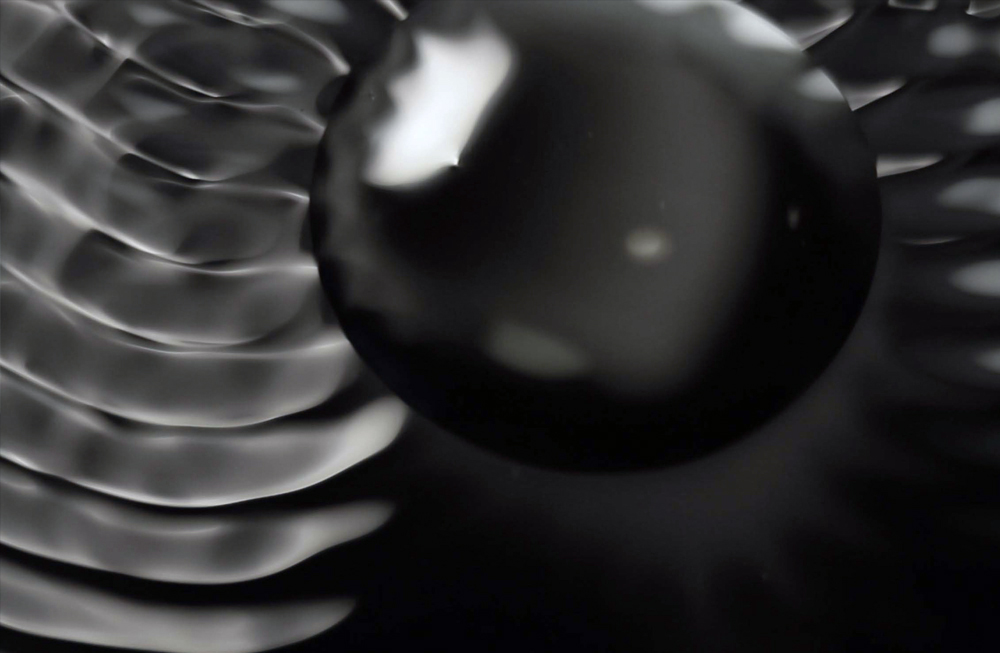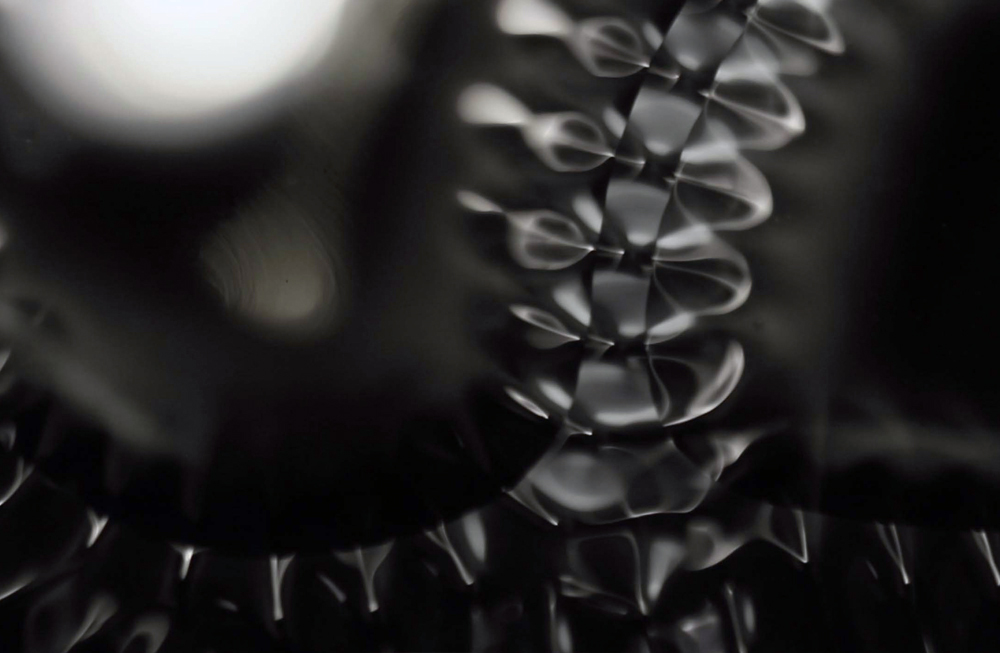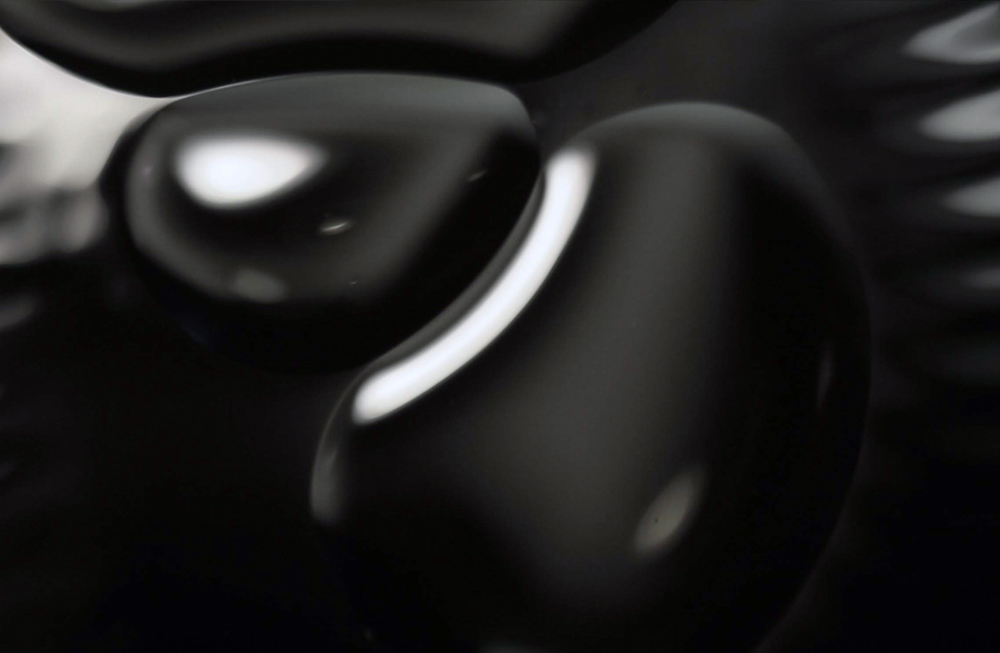 artificial darkness: an obcure history of modern art and media
by Noam M Elcott
Darkness has a history and a uniquely modern form. Distinct from night, shadows, and artificial light, "artificial darkness" has been overlooked—until now. In fact, controlled darkness was essential to the rise of photography and cinema, science and spectacle, and a century of advanced art and film. Artificial Darkness is the first book to historicize and theorize this phenomenon and map its applications across a range of media and art forms. In exploring how artificial darkness shaped modern art, film, and media, Noam M. Elcott addresses seminal and obscure works alongside their sites of production—such as photography darkrooms, film studios, and laboratories—and their sites of reception, including theaters, cinemas, and exhibitions. He argues that artists, scientists, and entertainers like Étienne-Jules Marey, Richard Wagner, Georges Méliès, and Oskar Schlemmer revolutionized not only images but also everything surrounding them: the screen, the darkness, and the experience of bodies and space. At the heart of the book is "the black screen," a technology of darkness that spawned today's blue and green screens and has undergirded numerous advanced art and film practices to this day.Turning familiar art and film narratives on their heads, Artificial Darkness is a revolutionary treatment of an elusive, yet fundamental, aspect of art and media history.
A night out at the roller rink in Portland, Oregon with old friends.
documenting science
by Berenice Abbott
Fascination with the scientific advances that were rapidly changing the world motivated Berenice Abbott to use photography as "the friendly interpreter of science". Documenting Science explores this work, beginning in 1939 with Abbott's early experiments with scientific imagery, continuing with science-based commercial assignments, and culminating in 1958 with the Physical Science Study Project at MIT which illustrated a new series of physics text books. This spectacular body of work is arguably Abbott's most innovative and creative. Both beautiful and instructive, these images often illustrate some basic scientific principle. They are a marriage of science and art, and have fundamentally changed the way thousands of students visualize complex principles of physics.
My partner and I visited the Musee de Champignon in Saumur, France. It was an inspiring experience, a varied and fascinating collection.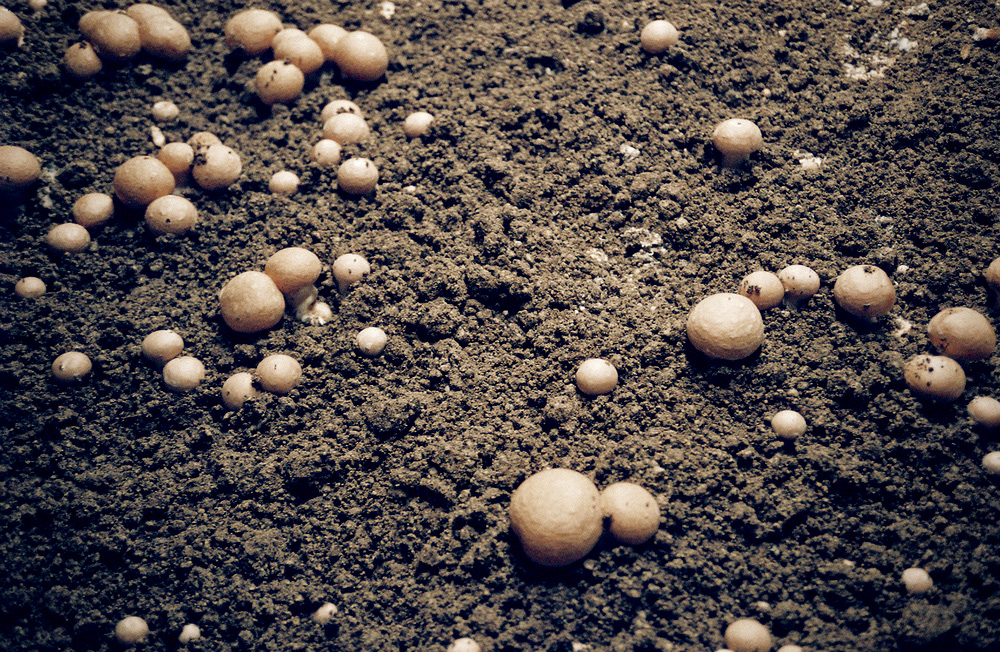 minutes to midnight
by Trent Parke
In 2003 Trent Parke began a road-trip around his native Australia, a monumental journey that was to last two years and cover a distance of over 90,000 km. Minutes to Midnight is the ambitious photographic record of that adventure, in which Parke presents a proud but uneasy nation struggling to craft its identity from different cultures and traditions. Minutes to Midnight merges traditional documentary techniques and imagination to create a dark visual narrative portraying Australia with a mix of nostalgia, romanticism and brooding realism. This is not a record of the physical landscape but of an emotional one. It is a story of human anxiety and intensity, which although told from Australia, represents a universal human condition in the world today.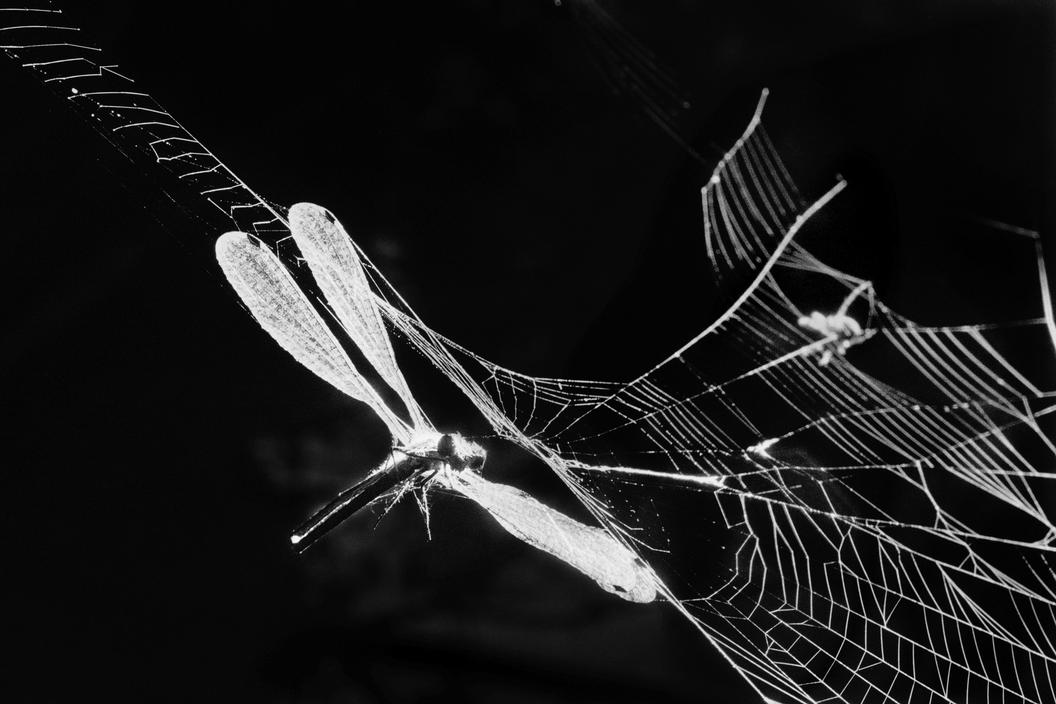 Textures on the ground, various seasons in New York.
Memories of Hong Kong mini malls.